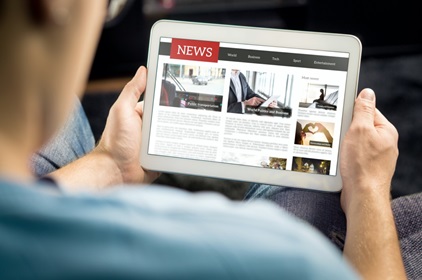 Many businesses are under increasing pressure during COVID-19, particular when it comes to finding PR opportunities and communicating effectively with audiences. It is important to stay active across digital media channels during this time, so your business can have a successful rebound and remain relevant in the future.
The public relations experts at Adoni Media have some top tips on how to boost your PR and communications efforts during the pandemic.
Know your audience
Make sure you know what your audience needs from you during these unprecedented times. Is there a way you can help them? Can you offer relevant advice? Are they engaging with certain media channels more than others?
It's also important to communicate any changes and impacts COVID-19 is having on your business and its products or services. Transparency is key.
Empathy
Empathy and creating a sense of community are vital during a crisis, particularly one as widespread as COVID-19. The last thing you want is to alienate your audience through distasteful content. You want to show that your business cares, understands and wants to help.
Pitch meaningful stories
Obviously, COVID-19 content is dominating the media, but there is still room for content that covers other topics. Now more than ever, audiences are looking to the media, to social media and to brand websites to find entertainment and light content during this dark time. Think about how you can provide meaningful and/or enjoyable stories which will resonate with and engage your audience.
Provide commentary
There are plenty of topics relating to the global COVID-19 crisis that your business can provide expert commentary on. Working from home, home-schooling, time management, mental health, health care and politics, are just some of the topics that audiences are engaging with online.
Do you have a spokesperson that can offer expert advice? This will not only help boost your communications efforts during the pandemic but will help you stay relevant and cement your standing as an expert in your field.
Find niche outlets
News media is inundated with COVID-19 updates, so think about what other outlets you can reach out to. You are more likely to appeal to niche writers and outlets who still need industry-related material during this time.